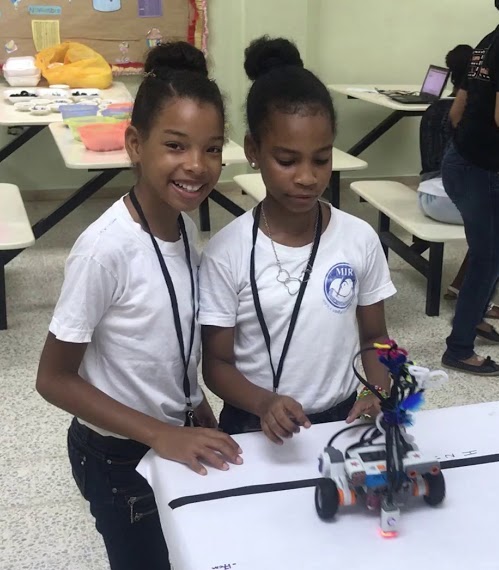 In the summer 2018, we completed our program at the Politecnico Fundacion MIR (School for Girls) run by MIR Charities, which provides education and social services to underserved families living in the greater La Romana area of The Dominican Republic.
We had the privilege of training 12 teachers and 25 students that were very eager to learn. The positive attitude from the entire community and the organization from the administration made this experience a memorable event.  At the end of the program, the school prepared a wonderful ceremony with local folklore performances presented by the students, and we provided medals and diplomas to all the participants. 
We continue working closely with Fundación MIR with the implementation and extension of our robotics program. The school is preparing a team of students who will participate in the FIRST LEGO League competition for the entire country.
Monique Acevedo, General Director,
The MIR Foundation Schools, The Dominican Republic
"Robotics is so universal that we can say that it is included in all the teaching and students' learning processes. We cannot say that it simply helps them develop technological thinking, but it helps them develop reversible thinking, intuitive thinking, curious thinking.  I believe that curiosity is one of the primary virtues of young people today. So I believe that within the curricular structure, subjects such as mathematics, language and communication, natural sciences and social sciences, have contributed to the extent that robotics falls into each of those subjects.
I do not think it is important – it is fundamental – as life moves forward and the world revolves around technology, and we need to overcome fears. And that's what really makes us happy about The Community Bots, because they're the ones that have allowed us to reach beyond where we could [alone] working with all these projects and with all these camps that have allowed – over the past 3 or 4 years – our group of girls to grow in an important way in terms of their interest in technology. "
Ana Karen Peralta, Former School Director,
The MIR Foundation Schools, The Dominican Republic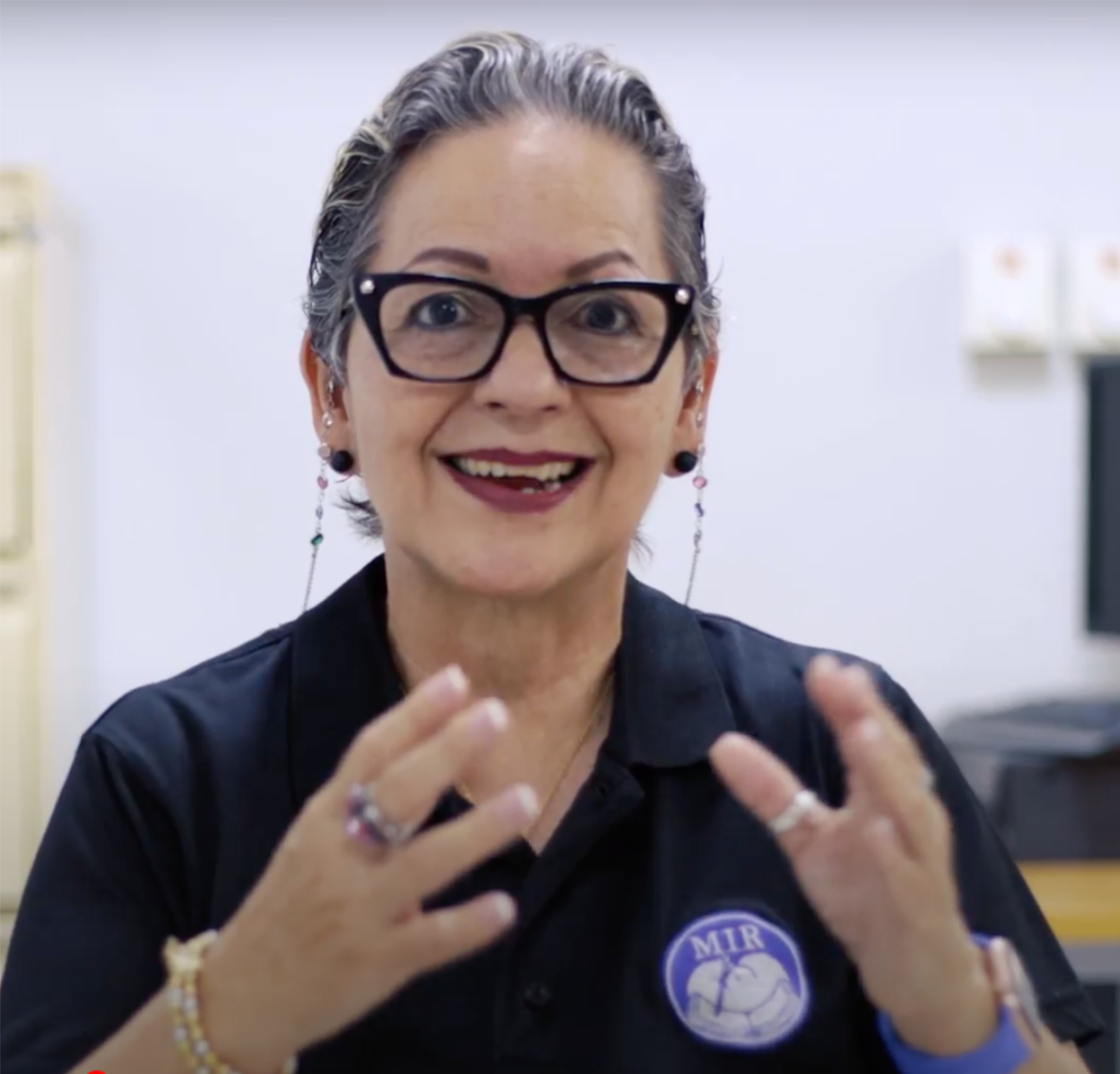 "Since the first day Jack and Ana approached us, we were very excited about the project. Our school's mission has always been to provide opportunities to empower our girls by giving them equal access to quality education, especially in the STEM fields. For this reason, we didn't hesitate to say YES to The Community Bots. The program began with the teachers´ training, which was absolutely wonderful because Ana and Jack modeled in a remarkable way how to teach robotics with energy, dynamism, and passion, which allowed our teachers, and then our students, to fall in love with the technology. The Fun with Robotics program for the girls exceeded all our expectations. Without a doubt, it broke down the gender barriers and fears that our students had about math and technology. The girls were so excited, motivated, happy, and proud of themselves for their achievements during the program. They were left with a strong desire to continue with robotics and the confidence to do so. What we liked the most was confirming that our girls have the capacity to design, construct, and program robots and to do so much more in the STEM robotics field. It is now our commitment to build upon the success of this summer and to offer this pedagogy and resources to more and more students in our school. Thankfully, The Community Bots has provided us with all the tools and equipment to do this."